Leptocoris minusculus (Blote 1934)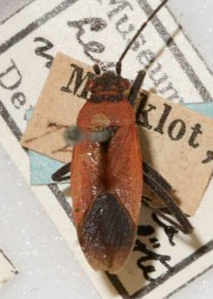 L. minusculus specimen. Leiden Museum. Photo by Peter Jorgensen.
Range: Endemic to Timor
Physical description: About 9 to 12 mm in length. Red to reddish ochre with brown membrane; head and scutellum are blackish brown. Pronotum is similar to that of L. augur. Ventral side is mostly brownish black with coxae that are partially yellowish. Appendages are brownish black except for reddish black rostrum.
May resemble: L. augur (ventral side is mostly red in color instead of brownish black)
Distribution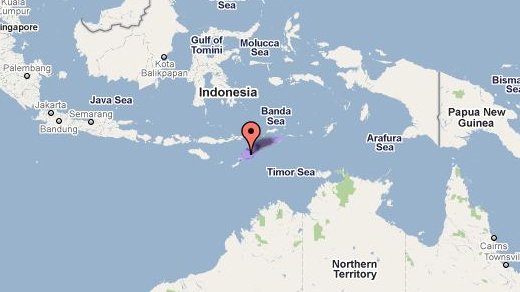 Red markers = exact locations insects have been found
Blue region(s) of land = inferred range
3/4 inch = 500 miles
Click here for an interactive version of this map.
References