Leptocoris fuscus (Göllner-Scheiding 1992)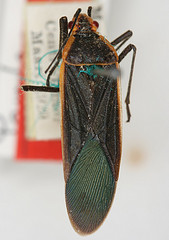 L. fuscus specimen, Berlin Museum.
Range: Timor, Lombok
Physical description: About 13 to 19 mm in length. Dorsal side mostly dark brown; lateral borders of head, pronotum, and hemelytra are yellowish. Eyes are red. Center line on pronotum is slightly raised and hardly visible. Ventral side is yellowish orange.
Distribution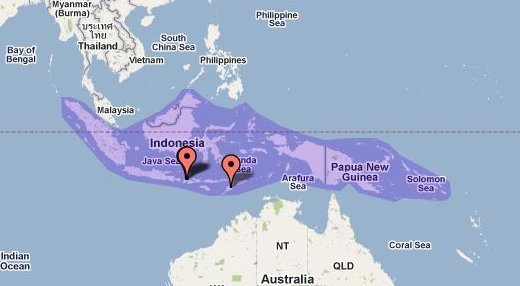 Red markers = exact locations insects have been found
Blue region(s) of land = inferred range
3/4 inch = 1000 miles
Click here for an interactive version of this map.
References