Jadera silbergliedi (Froeschner 1985)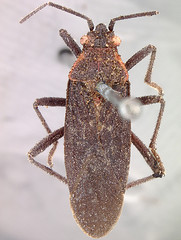 J. silbergliedi specimen, Smithsonian Institute.
Range: Galapagos Islands
Hosts: Cardiospermum species (Balloon Vine)
Description: About 8 to 12 mm in length. Dorsal side is mostly dull brownish black. Eyes are red. Area around eyes, some of pronotum, and scutellum are orange. Ventral side is yellow and black.
May resemble: J. coturnix, J. similaris, and J. sanguinolenta
Distribution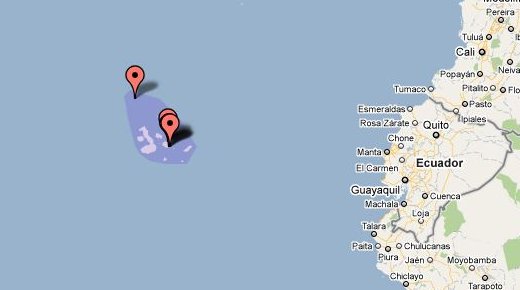 Red markers = locations of collection sites
Blue region(s) of land = inferred range
3/4 inch = 200 miles
Click here for an interactive version of this map.
References