Leptocoris aethiops (Distant 1901)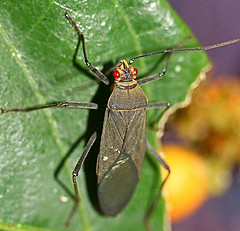 L. aethiops adult on Allophylus africanus in Uganda, Africa.
Range: West Africa, Central Africa
Physical description: Around 14-18 mm in length. Black or brown dorsal side. Sides of head are ochre in color. Pronotum is relatively long and the posterior half is rounded. Ventral side is yellowish-brown. Legs are brownish-black with yellow pilosity.
Distribution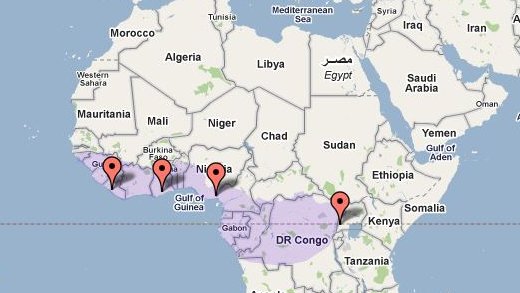 Red marker = locations of collection sites
Blue region of land = inferred range
3/4 inch = 1000 miles
Click here for an interactive version of this map.
References