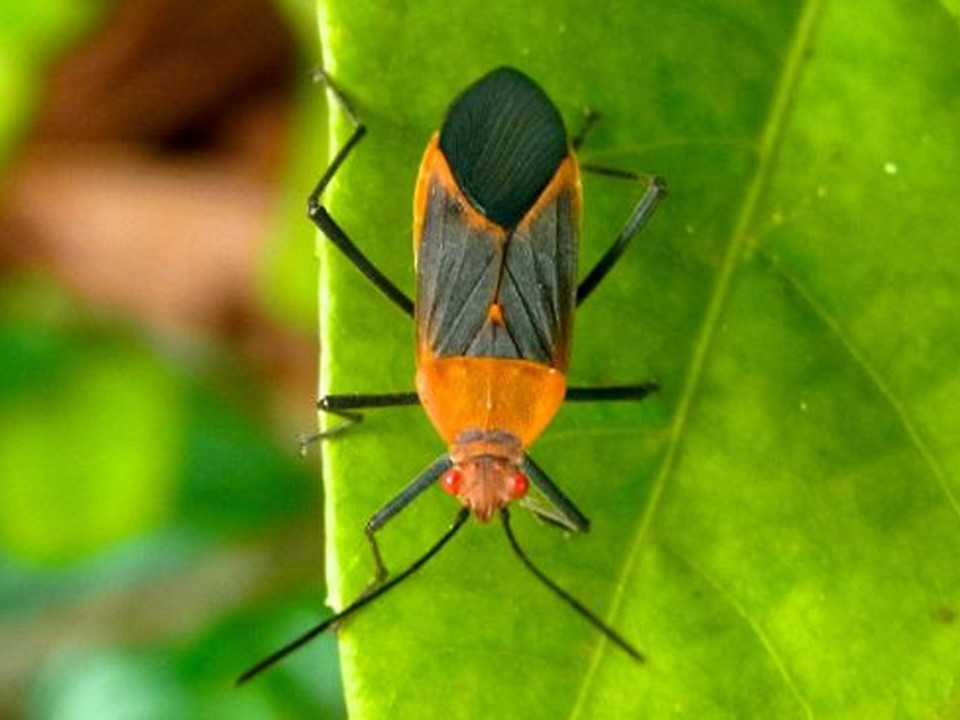 La Passe, La Digue, Seychelles (-4.35296376, 55.83317399, 9 m) 09/09/2014 (early morning)
Gaby Schulemann-Maier, a globetrotting German naturalist, has taken the first photographs of Leptocoris toricollis in the wild. Gaby's straightforward observations and documentation of nature while on holiday in the Seychelles Islands is providing truly useful scientific information. The presence of nymphs and mating adults in the images gives us confidence that the serinethine plant they are on is a host. Gaby's images helped us distinguish the plant as Allophylus pervillei from the two other possible candidates on the islands, A. sechellensis and A. aldabrensis. It's certainly possible that L. toricollis is also feeding on A. sechellensis and A. aldabrensis on other Seychelles Islands, but this is a clear first host record.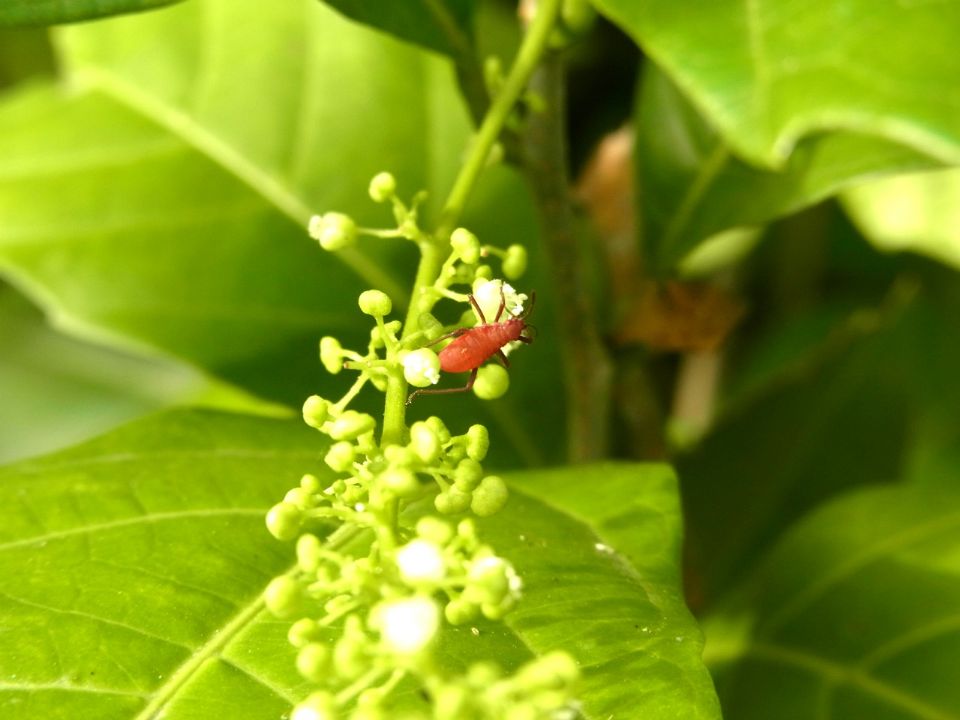 nymph on Allophylus pervillei
Contributors like Gaby are filling in the gaps in knowledge of what is taking place across the globe. There are still many 'firsts' to be found and new host records to collect. Taking clear images of wildlife, taking note of the behaviors and interactions, and reaching out to scientists for identification is an important means by which scientific information is expanded. Informed of the value of her discovery Gaby writes "To be honest, I'm quite amazedů my pictures seem to be the first scientific photos of L. toricollis in nature. Maybe it's because most people don't have an eye for insects and therefore many species are simply not noticed even though they're there."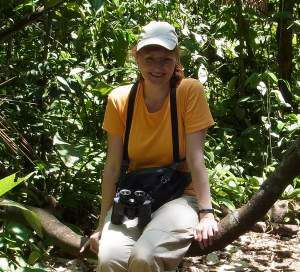 Gaby Schulemann-Maier
"Born in 1972 and I've loved nature since my childhood. In 1997 I got my diploma in physics and ever since, I love to watch nature and take photos as a hobby. First, I was just a birdwatcher, but in 2006 things changed. I became more and more familiar with other animals as well and learned more about insects. In 2008 I joined the community Enjoy Nature (Naturgucker) in German which I published many observations and photos"
You can visit Gaby's website here