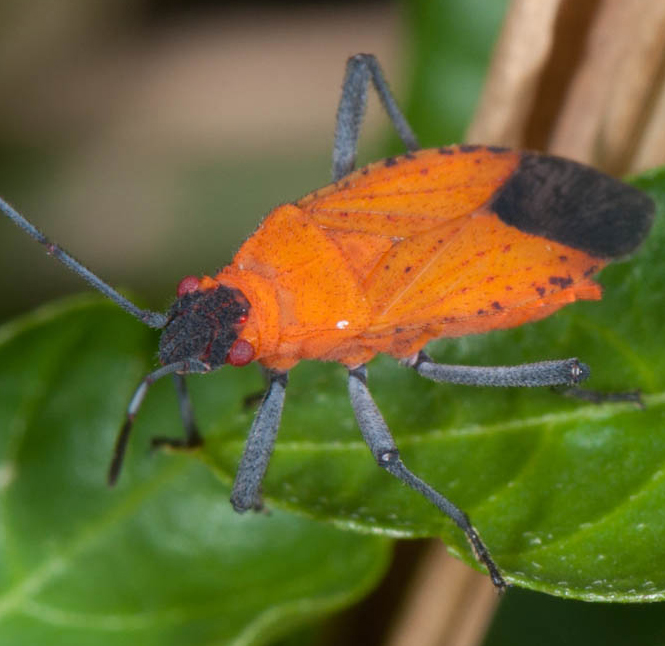 Unknown soapberry bug. Photo by Mark Yokoyama. St. Martin, West Indies. Dec. 6, 2011.
We welcome the new year with naturalist Mark Yokoyama's image of a mysterious soapberry bug from St. Martin Island in the West Indies.
Its unique coloration and shape are distinct from any soapberry bug we've examined. Its long, stout beak suggests that it may be feeding on the fruits of balloon vine. Mark has kindly offered to search for more of these bugs to help us establish its habits and identity.