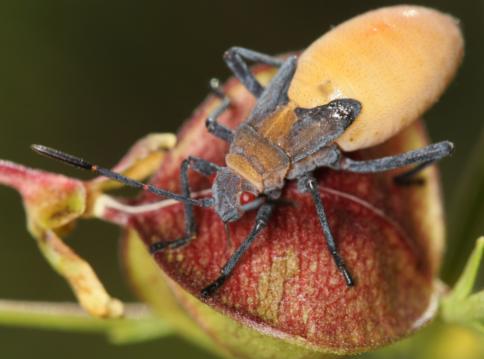 Leptocoris cinnamonensis nymph from Namibia
This hungry Leptocoris cinnamonensis nymph was photographed feeding on Cardiospermum pechuelli in Namibia's Namib-Naukluft Koedoesrus Camp. The photograph was taken by Dr. Jürgen Deckert, the curator of Heteroptera at the famous Berlin Museum of Natural History.
Insect identification by Jürgen Deckert, plant identification by Scott Carroll.